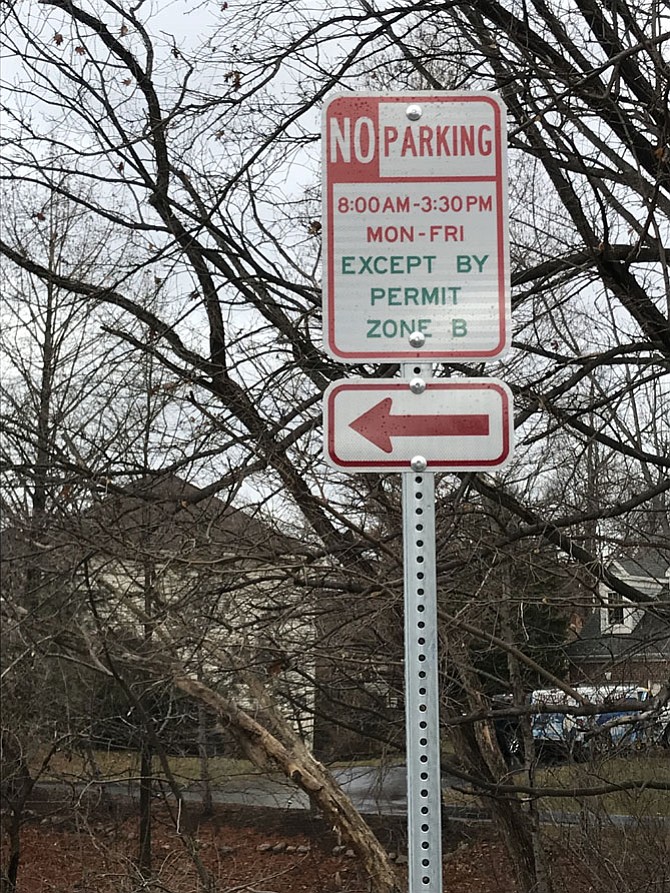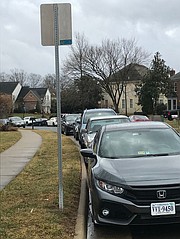 After receiving a high volume of complaints a second time around about students parking in the Old Dranesville Hunt Club neighborhood near Herndon High School after the enactment of geographically limited Residential Parking Permit Zone shifted the problem elsewhere in the neighborhood, it appears a possible timely and viable solution may be in the works to resolve the situation once and for all.
At the Herndon Town Council Public Hearing held Tuesday, Jan. 23, Councilmember Jeffrey Davidson reminded Council that at the last public hearing he had suggested that the Council might want to reconsider some portions of the town's residential parking ordinance to ease the process for extending a residential area. This was in response to their experience managing the situation in the Old Dranesville Hunt Club neighborhood.
Working with the Town attorney Lesa Yeatts, Davidson had proposed a change to the process at the prior week's Work Session to amend the ordinance.
The approved meeting minutes of the Herndon Town Council for the Tuesday, Jan. 16, work session state:
"He (Davidson) spoke with the Town Attorney, who advised him that it might be possible to amend the ordinance so that the Town Manager could expand the zone after the Council passed an initial ordinance creating the zone. He (Davidson) asked the Council to consider changes to the ordinance, which would save the town money and make the process easier for residents.
In response to Davidson, the Town Attorney stated that she did not have the language in front of her, but she agreed that it might be possible to amend the ordinance to provide the Town Manager the administrative authority to expand the parking zone, pursuant to the criteria in the code.
In response to queries from Mayor Lisa Merkel, Town Manager Bill Ashton stated that if the Council made the changes being discussed, he would be able to bring a proposed zone expansion before the Council for discussion before making the decision.
Following a brief discussion and with the concurrence of Council, Merkel asked staff to work on drafting an amendment to the ordinance for Council's consideration.
Davidson concluded his comments at Jan. 23, 2018 public hearing by stating that the proposed changes are scheduled to be considered at the Work Session on Feb. 6 and the public hearing the following week.