Sat

Sun

Mon

Tue

Wed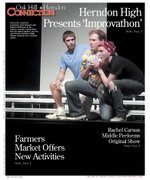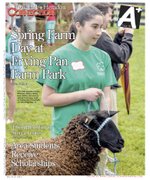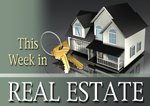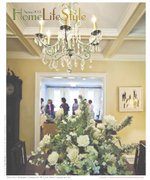 More Stories
Republican convention selects conservative slate of candidates for November.
Perhaps the biggest sign that the Tea Party has taken control of the Republican Party of Virginia was the yellow Gadsden flag emblem that appeared on placards distributed by supporters of Jeannemarie Devolites Davis, who was one of seven candidates vying to be the nominee for lieutenant governor last weekend at a raucous convention in Richmond. Davis, who represented Fairfax County for a decade in the General Assembly, has a reputation as being a moderate.
Company will add 500 IT-focused jobs
Governor Bob McDonnell announced that Amazon Web Services, Inc., (AWS), an Amazon.com company, will expand in Fairfax County and add 500 new jobs to the county economy.
Brian Menish makes art, defies Traumatic Brain Injury.
After years of intensive physical, speech and occupational therapy, Menish not only survived, but he now has regained the ability to walk and participate in nearly every activity of a typical 24-year-old male.

For those looking to fill their calendar with some home-brewed, Fairfax County fun stuff (read: entertainment and diversion), The Connection's Fairfax County Entertainment Calendar has many options: weekend jaunts and larks; date night inspiration; winter-to-spring fun; day-long festivals and events; art-outings; family fun-and-learning fusions; plays and shows; beyond-Small Business Saturday local shopping and bazaars; markets of handcrafted wares; music; 1Ks to marathons... the list goes on. If you know of an event not listed in our entertainment calendar, email it to south@connectionnewspapers.com for happenings in south Fairfax County or north@connectionnewspapers.com for entertainment in the northern parts of the county.
The Fairfax County Band Directors Association has recognized 15 Fairfax County Public Schools (FCPS) students for excellence in solo instrumental music performance as part of the 2013 Fairfax County Band Directors Association Solo Competition.