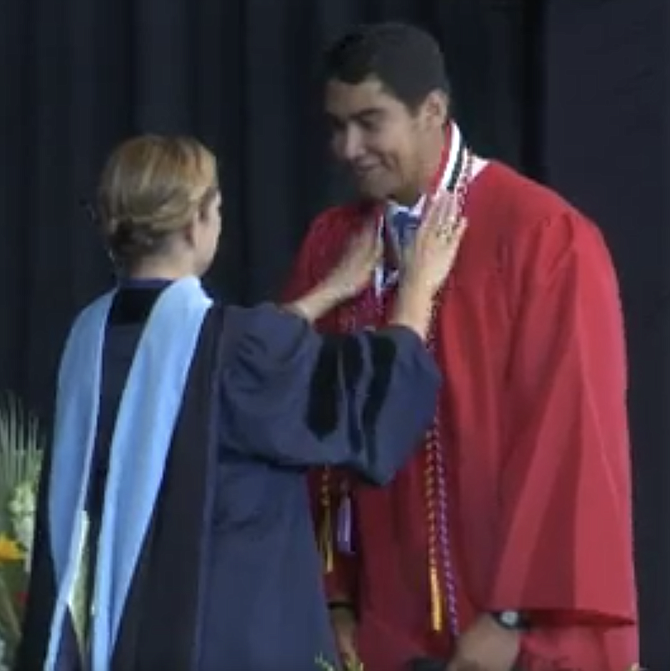 Dr. Liz Noto, Principal, places the ribbon of the Faculty Award medal around the neck of Harol Jimenez, recognizing him as the most outstanding senior in the Class of 2021.
Stories this photo appears in:
Cheers loud and proud honor HHS grads.
Herndon High School held its "Class of Two Thousand Twenty-One Commencement" on June 2 at Jiffy Lube Live in Bristow, Va.