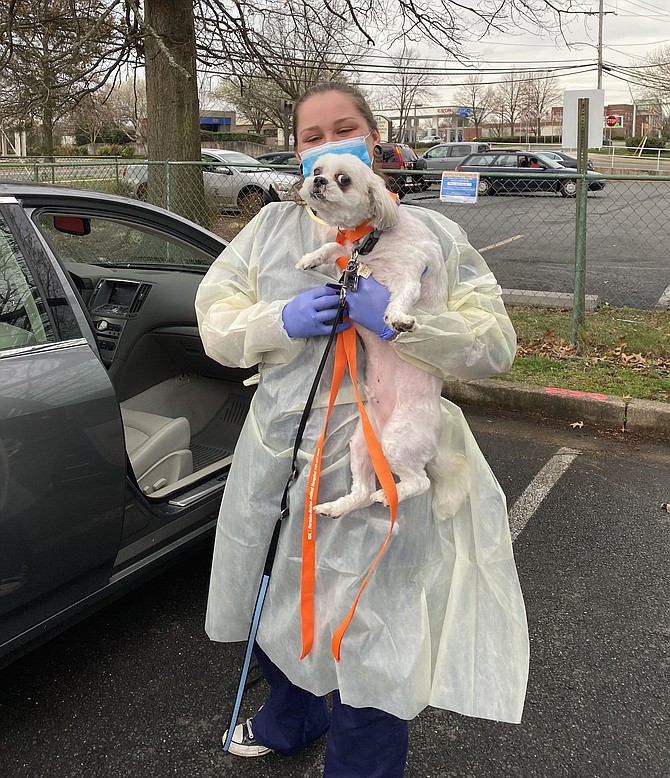 Small business adjusts its business plan. Jillian Zurich, Veterinary Assistant, VCA Herndon-Reston Animal Hospital: "We need to take full precautions to keep clients and staff safe." Zurich is pictured with Beau owned by John Chapman. The Animal Hospital instituted new pet admittance and checkout policies. Pet owners remain in their vehicles and are checked-in outside the hospital. A staff member picks up the pet from owners parked in the parking lot and returns them after the appointment. "We will do our best to coordinate your visit from outside the hospital, including providing follow up instructions and taking payments." – Posted on VCA Herndon-Reston website
Stories this photo appears in:

From an elderly man to a state senator.
.