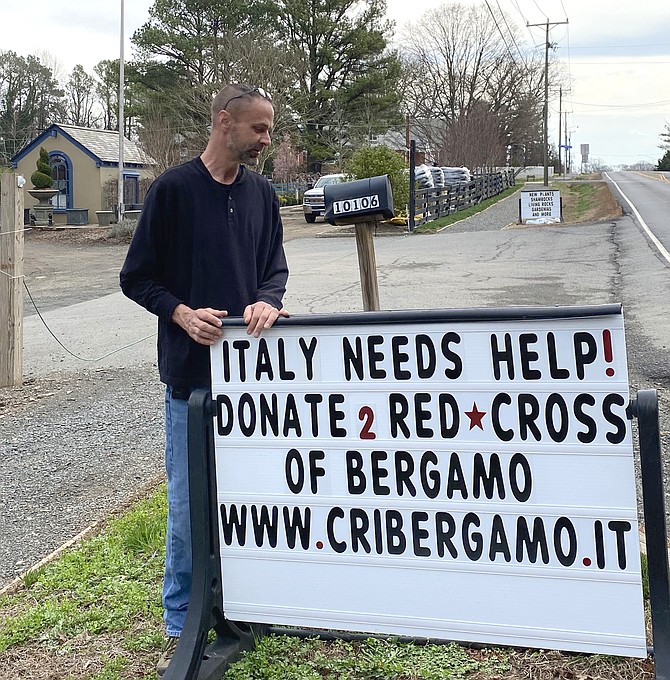 Small business adjusts its business plan. Jim Scanlon, Manager of Pots & Plants LLC, Georgetown Pike, Great Falls: " If we can help you, we will...People are looking to get out of the house... We'll deliver everything for free – trees, shrubs, annuals and perennials."
Stories this photo appears in:

From an elderly man to a state senator.
.