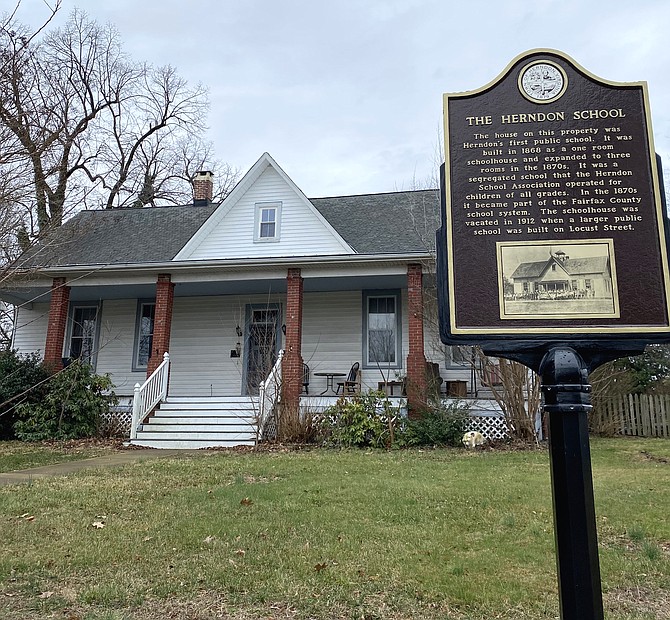 725 Center Street, Herndon School: The house on this property was Herndon's first public school. It was built in 1868 as a one room schoolhouse and expanded to three rooms in the 1870s. It was a segregated school that the Herndon School Association operated for children of all grades. In the 1870s, it became part of the Fairfax County school system. The schoolhouse was vacated in 1912 when a larger public school was built on Locust Street.
Stories this photo appears in:

Town installs four of the final six Historic Markers.
.