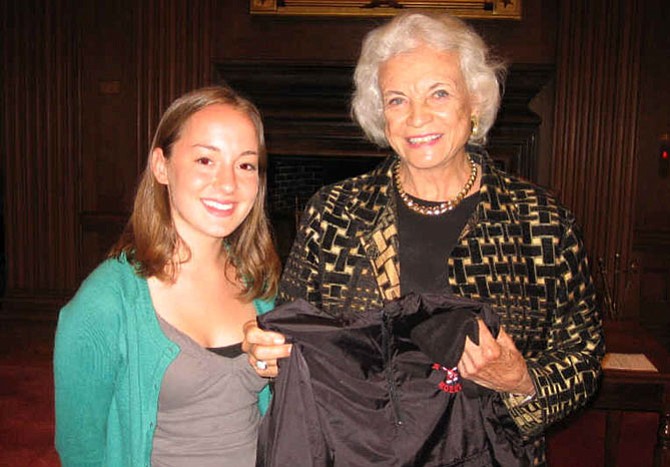 Morgan Findley, Herndon High School Class of 2008, kept this photograph of herself and Justice Sandra Day O'Connor, the first woman to serve on the Supreme Court of the United States. The photo was taken on a field trip Findley took part in as a student in Douglas Graney's political science class. "I will always be indebted and grateful [to him]," Findley writes to the Connection. Graney cites in his book that since he had met Justice O'Connor before this meeting, he was hoping she'd give him a big hello like they were BFFs, so the kids would be impressed. Instead, her first sentence was, "So, what do you kids want to talk about?"

Stories this photo appears in:

Jimmy's Old Town Tavern to host book signing and celebration for Douglas Graney's book on Sunday, Aug. 13, 5-7 p.m.