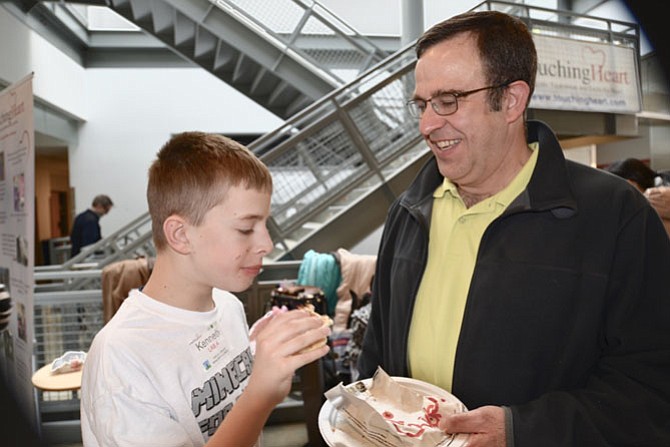 Dad John Howells had some difficulty getting Minecraft for a Mission participant son Kenneth to stand still long enough to re-fuel before heading back for the afternoon gaming session. The fifth-grader from Reston heard about the event from a neighbor. "I like Minecraft and this is a good thing to do," said Kenneth, in between quick bites.

Stories this photo appears in:

Minecraft for a Mission – Touching Heart and their "Kids on a Mission" raise funds for children in foster care.
They say that charity begins at home. Helen Yi and Taylor, the mother and daughter co-founders of Touching Heart, a nonprofit aimed at educating and inspiring children to empathize with the needs of others and to take action to assist them, have no argument with that statement.