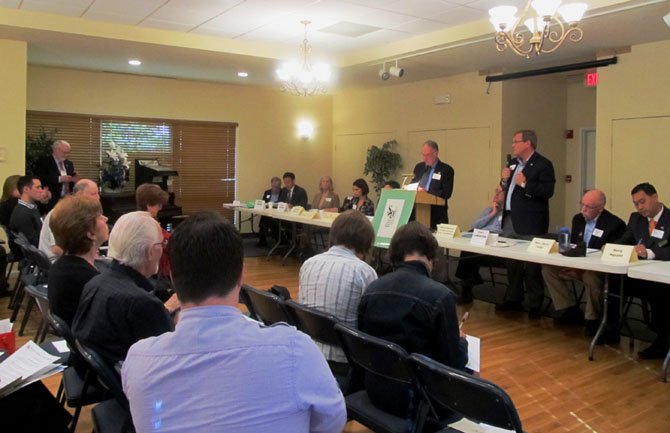 A slate of candidates, both incumbents and challengers vying for seats in Virginia's state legislature attended a candidates' forum at the Vienna American Legion Post 180 on Saturday, Sept. 28 to talk social justice issues.

Stories this photo appears in:
SALT forum gives candidates a chance to tell voters where they stand on social justice issues.
But one group also thinks voters should know where candidates stand on social justice issues when they go to the polls Nov. 5. "Our elected officials have a great deal of influence on the common good, so it's reasonable that we find out where candidates stand on these issues," said John Horejsi, founder of SALT (Social Action Linking Together), a non-partisan, faith-based advocacy group started in 1983.