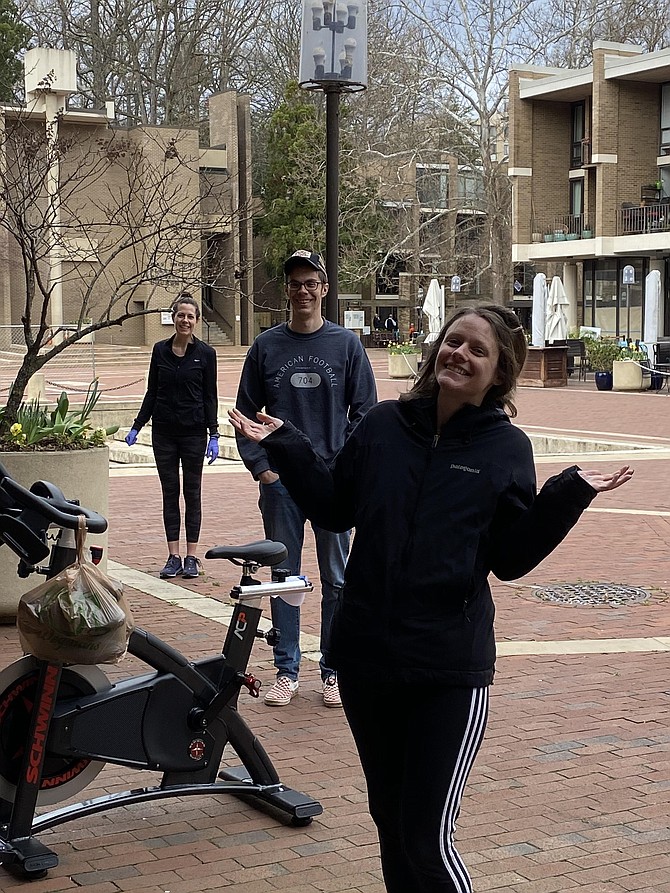 Small business adjusts its business plan. Laura Perkins of Reston (Front): "We love New Trail Cycling Studio and have been coming here since they opened. We had to take them up on their offer and support a small business." Shelter-in-place? David Perkins of Reston: "Seems like the right thing to do."
Stories this photo appears in:

From an elderly man to a state senator.
.