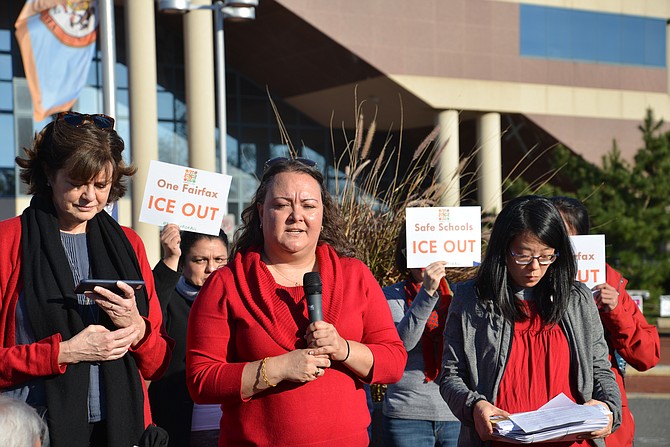 From left, Mary Lareau (DMV Sanctuary Congregation), Michelle LaRue, M.D. (CASA in Action) and Sookyung Oh (NAKASEC) speak on behalf of their Fairfax for All coalition. The group says that the county's One Fairfax Resolution fails to address the immediate issues being faced by immigrant residents.
Stories this photo appears in:

Fairfax for All Coalition demands more immigrant protection from County supervisors.
.