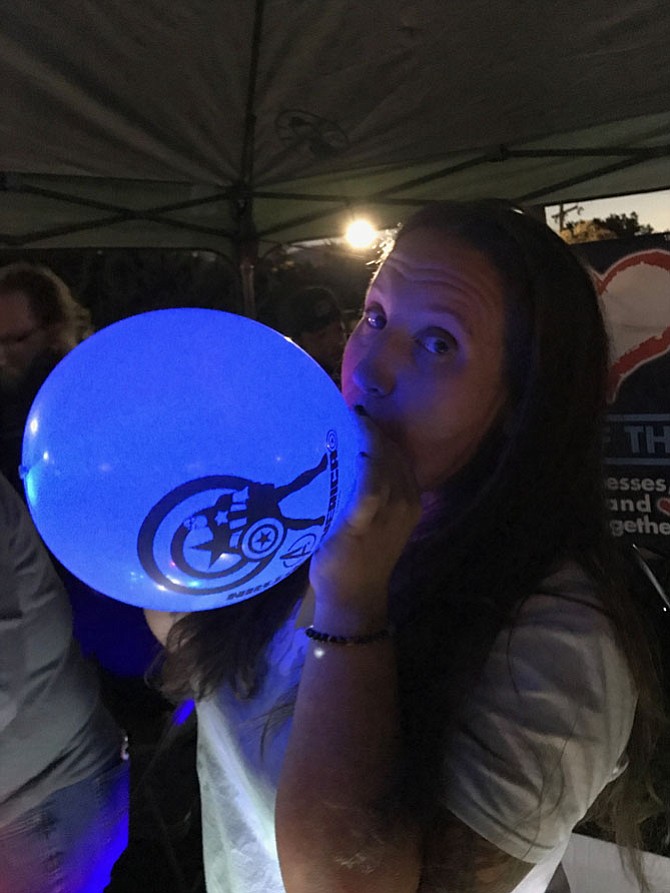 Stephanie Wright is a member of the nonprofit organization Eye of the Heart (EOTH) that assisted with the JamBrew's weekly production needs. Wright blows up an LED balloon for a concertgoer at the Friday, Sept. 29 concert. EOTH is known for bringing businesses, community, and nonprofits together.

Stories this photo appears in:

Celebrates and promotes local music, local business, and community.