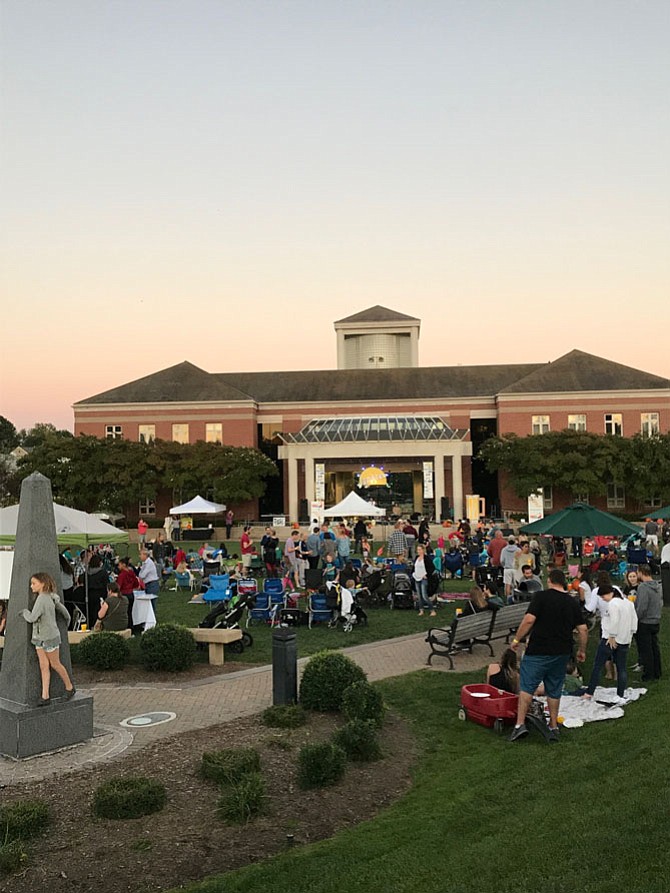 Every Friday night during September, 6-10 p.m., JamBrew 2017 took to the stage at the Herndon Municipal Center, 777 Lynn St. located in the heart of the town's historic downtown district. The free outdoor concert series featured original musical artists from across the DMV and concessions from local vendors such as Aslin Brewery, Weird Brothers Coffee, Brama Italian Cuisine, Nordic Knot Pretzels, Jimmy's Old Town Tavern, and Pure Veg. Connie Hutchinson, one of the event organizers and former Herndon Town Councilmember, said the JamBrew 2017 series experienced a significant increase in attendance compared to the series in previous years.

Stories this photo appears in:

Celebrates and promotes local music, local business, and community.