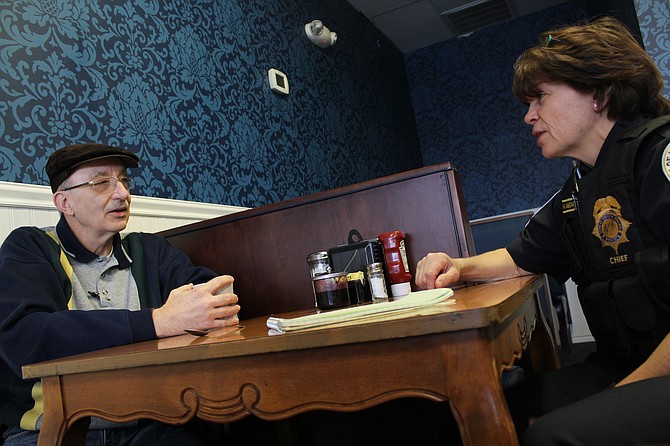 Bill Davis of the town of Herndon talks with Herndon Police Department Chief Maggie DeBoard about his neighborhood's concerns on behalf of the Four Seasons Homeowners Association. DeBoard takes notes on a yellow notepad.

Stories this photo appears in:

Bodycams coming next month.
The Herndon Police Department invited the public to sit down and have a cup of coffee with officers at the Virginia Kitchen restaurant on Elden Street on Monday morning, March 13.