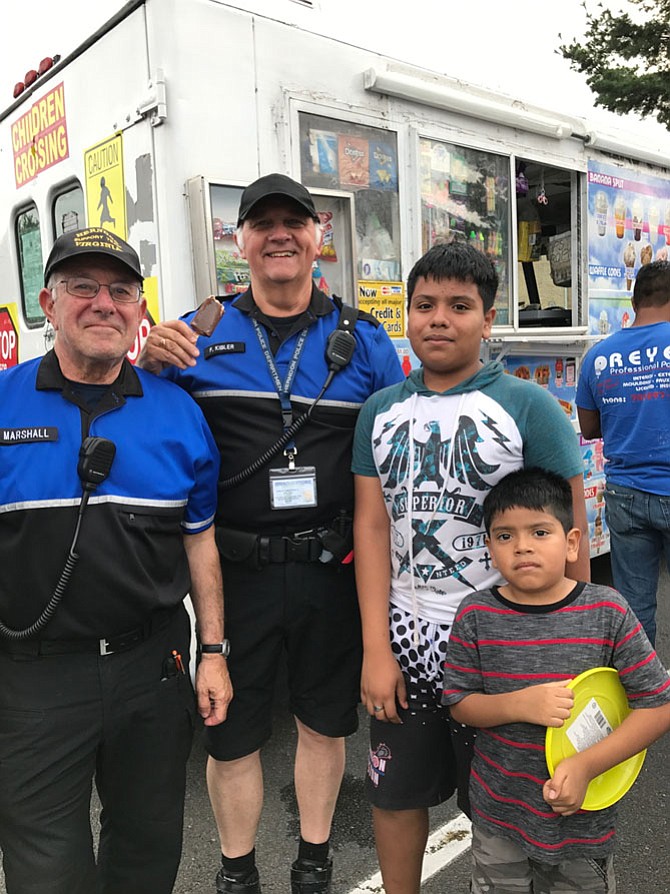 Kevin Garcia, 12, of the Town of Herndon and his brother Fernando, 6, talk with Herndon Police Department Civil Volunteers Steve Marshall and Fred Kibler. Asked what they what they want to be when they grow up, Kevin quickly responds a lawyer, but Fernando quietly says, "Quiero ser policia. Son mis amigos."

Stories this photo appears in:
Fifteen Herndon neighborhoods invite local law enforcement officers to their community cookouts and festivities.