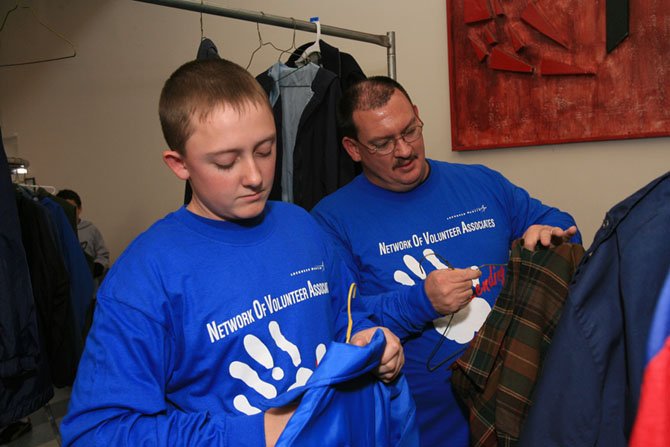 Father and son volunteer and team up to assist needy LINK families by sorting winter coats and sweaters by gender and size at a make-shift clothing store in Sterling United Methodist Church (SUMC). Hundreds of families flow through the LINK clothing store all day and more than 1,000 gently used winter coats, 1,000 mittens and numerous hats, scarves and winter clothing items are distributed to LINK guests. The SUMC Women's Group and Youth Group support this event.
Stories this photo appears in:

Addressing hunger in the area.
LINK is seeking civic groups, churches, businesses and schools to partner with LINK to help provide food for needy families this year.