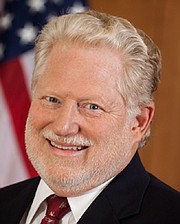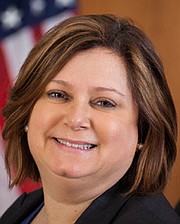 As the new year started, the first week of 2018 brought a busy time for Signe Friedrichs and Jeffrey L. Davidson, both of whom are first-term Herndon Councilmembers.
Davidson reported that on Wednesday, Jan. 3, they traveled to Richmond and attended the 2018 Finance Forum co-sponsored by the Virginia Municipal League and the Virginia Association of Counties. According to the conference agenda, there the pair heard presentations on the Commonwealth Budget, financial concerns for local governments, and fiscal stewardship.The attendees also learned about the consequences of the 2017 election for the 2018 Session, and what is behind the new rates for the Teacher Retirement System.
On Friday, Jan. 4, Friedrichs and Davidson were in Charlottesville. There they took part in the Virginia Municipal League's Newly Elected Officials Conference to learn about their new roles and to meet other newly elected officials from across the state. Davidson reported, "Presentations at the Conference included material on the Importance of Public Service, Freedom of Information Act, Conflicts of Interest Law, and Public Officials' Liability."
The highlight of the day for Davidson he said was a presentation by former Herndon Town Manager Steve Owen on relations between the Town Manager and elected officials.