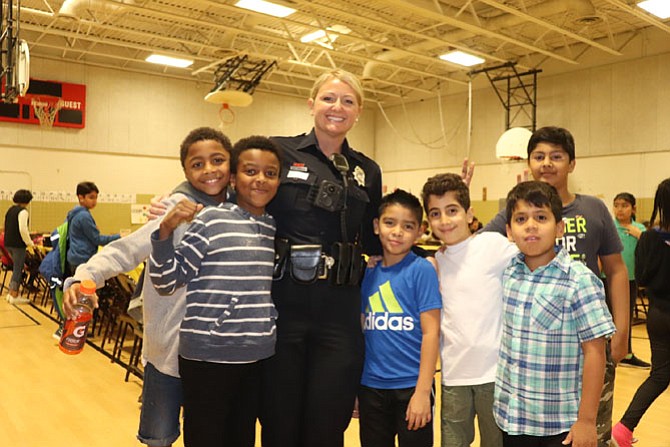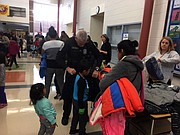 As the holiday season begins, officers with the Herndon Police Department have already been giving back to the community in which they work, enriching the quality of life for many Town of Herndon citizens both young and old.
In mid-November, officers participated in the Project Hope Coat Distribution held at Hutchison Elementary School in Herndon. On Nov. 20, officers distributed turkeys at Paisano's 2nd Annual Community Turkey Donation. Visiting schools and talking with children one on one is a good way to get to know the younger set, especially if food is involved as it was at Herndon Elementary Annual Thanksgiving Feast.
Reflecting on the value of service and its impact on the community, Herndon Police Chief Maggie DeBoard said, "Involvement in our community and community policing is extremely important to our department. Fostering a positive relationship with our community lets our residents know that we are here to help them in any situation."
DeBoard added, "It's a natural fit for us to work with great community partners like local businesses and our schools. Our goal is for all of Herndon's residents to know that they can count on HPD to support them and keep them safe."