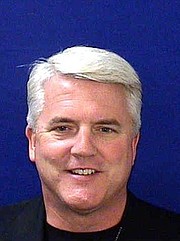 Retired Fairfax County Police Department Detective Bruce Wiley was awakened by a noise in his home in Reston just before 3 a.m. on Wednesday, March 8. He grabbed a flashlight and a collapsible baton and went to investigate. A thief picked the wrong house.
Wiley saw an intruder who was wearing a full black mask over his face stealing from his home. He pointed the flashlight at the suspect and told him to get on the ground. The suspect did not comply, so he struck the suspect with the baton and took him to the ground, according to police.
Meanwhile, Wiley's wife called police.
Officers arrested the 17-year-old suspect and charged him with burglary, according to police. The suspect was released to the custody of his parents shortly after his apprehension.
Wiley was an officer for the county for 28 years, but he never thought that he would be a crime victim himself, according to police.