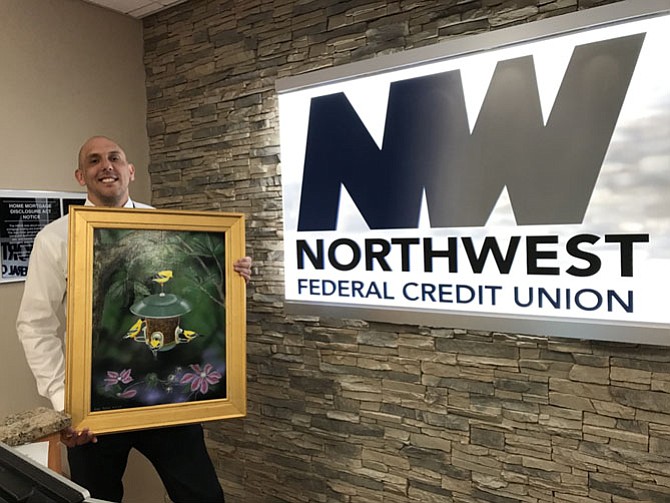 Herndon — Northwest Federal Credit Union Mortgage Lending Department is seeking locally sourced original art, memorabilia, and tickets from artists, artisans, and the public for their 2nd Annual Art Auction to benefit the Northwest Federal Credit Union Foundation's Night of Magic for critically ill children.
According to Michelle Sandy, Business Development NWFC, since 2009 the Foundation has hosted a Night of Magic, a special event for chronically ill children receiving care at INOVA Fairfax Children's Hospital and the children's families. It is a free evening created just for them, a time of total fun where everyone can take a break, forget about medical concerns and simply have a great evening with costumes, dancing, games, food, and photographs.
Sandy reported that 100 percent of funds raised at their 2nd Annual Silent Auction to be held in July would support Night of Magic 2017. When asked to explain the importance of the event, Sandy said that often critically ill children, as well their siblings and families miss out on school gatherings, dances, and parties due to treatments or hospitalization of the ill child. Benefits of Night of Magic can have a lasting effect on the children and their families.
Sandy shared that in the future NWFC seeks to create an online auction site to facilitate greater involvement by the community. She added that for any art donation provided this year, receipts would be available and the donation tax-deductible as permitted by law. If an individual has original art, memorabilia (sports, movie, or such), or tickets/season passes and wishes to donate them to the cause, contact Michelle Sandy, Business Development Northwest Federal Credit Union at msandy@nwfcu.org or 703-709-8900 Ext. 4732. To view last year's magic and learn more about the event that will benefit from the auction, visit www.nwfcufoundation.org/our-programs/community-education/night-magic.